CLient
Shauna's Financial Service
Services
Web design
Custom WordPress Theme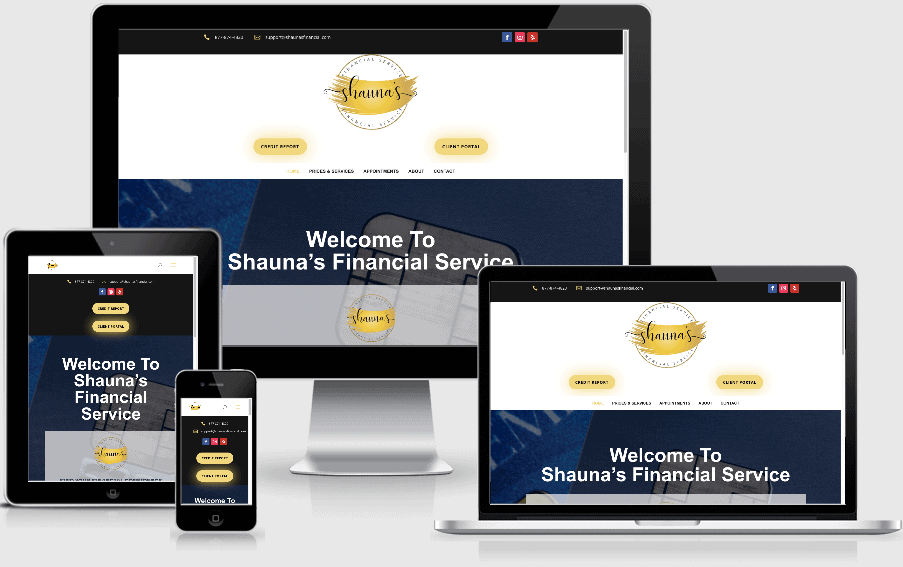 Challenge
Original website was built by a web based builder from one of the major hosting companies. My client was seeking a redesign to give her site a new fresh look!
Solution
I utilized WordPress in conjunction with the popular Divi Theme from Elegant Themes. Taking a look at some of the example sites my client sent me I created a custom layout that I felt best suited my client's needs.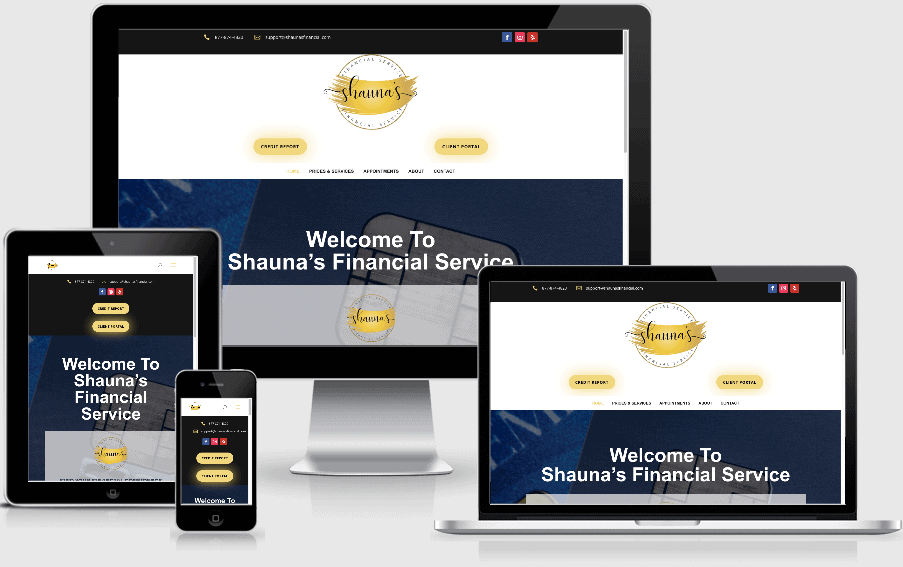 Financial Services
Shauna's Financial Service
Here at Shauna's Financial Service our goal is to provide industry leading credit restoration and award winning customer service at an amazing price to help consumers with credit issues, restore their credit and build strong credit foundations upon which they can achieve their financial goals and move toward the best possible future.