The relationship between web design and social media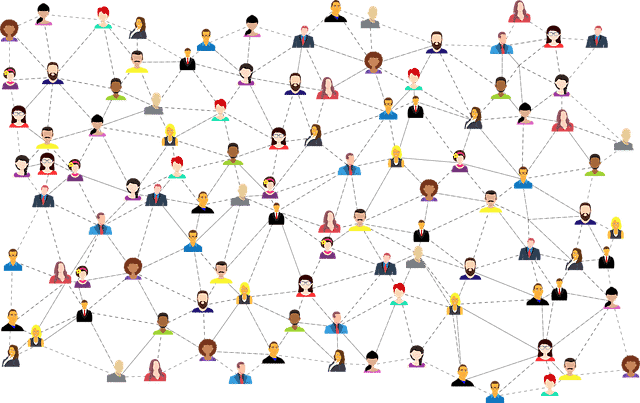 Both web design and social media have the same purpose – to attract more clients and create interaction between old and new customers. The relationship between web design and social media is very close. Even though these two are different elements, we need to consider them as one. They usually overlap to create an ultimate experience. With that in mind, let's talk about how to connect your website with social media and get the most results.
How web design affects social media
Web design touches many aspects of our lives. People are visual beings, and we like to see images, colors, and videos. Because web design is so creative, it allows us to express ourselves. But, it is also a helpful tool that helps us attract customers by catering to their visual needs.
For example, if you want to create social media profiles for your business, you need to design fan pages. Social media platforms heavily rely on the use of photos. But, not everyone can come up with an idea about how to make their fan page unique. Web design is that fresh source that will give you the edge over your competitors. By using web design principles, you can design your social media fan pages in such a way that they rapidly improve sales. It is all in the position of the elements, the design of the CTA button, the content you put out, the choice of colors, etc. You want to make your fan pages interactive and engaging but at the same time informative.
Furthermore, web design helps with branding via social media platforms. If you have business profiles on Facebook, Instagram, LinkedIn, Twitter, and other apps, it is crucial to create a consistent experience across all channels. Web design helps create a pattern in the eyes of the customers. There is a need to create digital perfection, which means getting the right size and format of the logo, using colors, implementing responsive design, and so on.
If you design every social media fan page in a different style, with different colors, you create chaos and confusion. This will reflect on how your customers see the business. The key is to be consistent, and that's what web design can provide when it comes to social media.
How social media affects web design
Once we entered the age of social media apps, we witnessed a pivotal change in how we communicate. Even though social media apps started as personal platforms, they are now heavily used in businesses. More communication means more conversions, and business owners know that.
With that in mind, the goal of social media platforms is to engage with customers, improve communication, and increase traffic. Web design makes things look good and enhances efficiency and usability, but social media gets us more visitors. Here is where we can see the relationship between web design and social media. If web design is bad, all the visitors that social media provides will go elsewhere. Simultaneously, if social media engagement is not managed correctly, the business will lose a lot of customers, so all of the web design efforts are in vain. You need both to ensure a successful business expansion.
Through social media, we can also:
improve brand loyalty;
create a steady relationship between the business and its customers;
make it easier for customers and business partners to discover our business;
build a community around your brand;
Another massive benefit of combining web design and social media is the ability to define customer behavior. Let's see how!
Adding social media functionalities to your website
Even though web design covers many topics, it is primarily used to build websites. A website is your online ID, and businesses without it will have difficulty functioning today. Thanks to the variety and flexibility of apps and technology, we can substantially improve our website by adding multiple functionalities. One of the examples is combining social media profiles with the business website.
One example would be to add the number of followers on all social media platforms. You can also share followers' comments on the website, which helps get customer reviews. Furthermore, if you create shareable content, you need to make it possible for your customers to share that content with a click of a button.
Furthermore, we spoke about using the combination of social media and web design to define customer behavior. Using a CRM system, you can connect it both with your website and your social media. This way, you can stay in touch with customers and get valuable data about their activities. The data goes directly into the system, and it gets analyzed and used for future marketing efforts.
Combining CRM with social media and the business website is a beneficial strategy that many businesses rely on. Whether you are doing customer support, measuring visits to specific pages, social media engagement, clicking on CTA buttons, or doing polls, there is so much customer data you can collect and analyze. And there is no better way to collect and analyze customer data than to use CRM. That is your golden ticket to understanding customer behavior, defining your targeted audience, tracking and scoring leads, and managing your conversion rate.
The importance of the relationship between web design and social media
We now see how important it is to create a relationship between web design and social media. Both elements give the best results only if we use them together. The future will bring many changes in both, so it is crucial to keep up with the new additions and strategies. All the major businesses know this, so you, too, need to start today. The sooner you make use of this winning combination, the better for your business.