7 Website-Building Secrets for Small Business Owners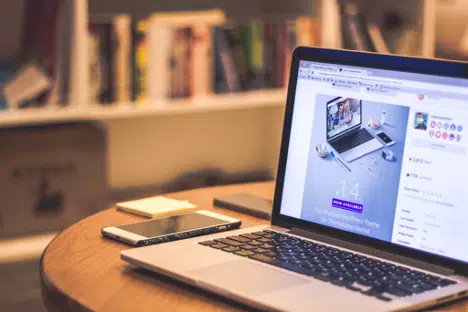 You don't have to be a graphic designer or web developer to create a great website that can entice your customers and maximize conversion rates. Most small business owners who use website builders such as WordPress, Wix, and SquareSpace may not know about all of the secrets, tips, and tricks that are available to help them make their websites shine. Employ the seven tips below from web designer Brandon McCloskey and you may be surprised by the boost in your site's traffic.
SEO Optimization
If you've put your site together using a template or a site-building platform, you likely understand the basics of SEO even if you aren't a programmer. Go through each page of your site and ensure that you're using relevant, current keywords, break up long paragraphs, and use headers to help search engines find your site faster.
Data Analytics
According to Onepath, small business owners are joining large corporations in the game of understanding why, when, and how customers are accessing their sites. Knowing your visitors' behavior can be the key to understanding how to best sell to them. Small business owners would be wise to familiarize themselves with the basics of analytics if they truly want to see growth.
Accessibility Options
Visitors with disabilities are at a disadvantage if they are not able to properly see, hear, or read through your site. In fact, some businesses are the targets of legal action due to their lack of accessibility features. Consider adding features such as captions, transcripts, or any other widgets that may lend to easy navigation of your site.
Search, Sort, and Filter Functions
Your website may be beautiful and it may accurately convey the products or services you provide, but if visitors can't search for what they want, you'll have problems converting them into customers. You should include a search bar at the very least. Depending on what you offer, you may wish to offer "sort" and "filter" functions as well.
Formatting
There's nothing more annoying than a mishmash of fonts, colors, and graphics fighting for your attention upon loading someone's home page. Keep things simple and streamlined by choosing two fonts at the maximum, resisting the urge to bold, italicize, or underline everything, and limiting your paragraphs to a few sentences for easy readability.
Speed
Did you know that the size of your photos could be contributing to a sluggish website? Use an online image resizer to adjust and shrink your images so that the entire site loads faster. Similarly, get rid of any extra HTML (consider contacting an expert if you are concerned about deleting the wrong parts of your code), and pages that redirect visitors to other parts of your site if it's not necessary.
Content
You may be surprised by how many websites use confusing, technical jargon or do not truly focus on speaking directly to their intended audiences. Remember that you're not selling to everyone. Target your demographic if you haven't and create content with these individuals in mind.
The ideas above will get you started on the journey to improve your website for visitors. Consider asking fellow small business owners and perusing competitors' websites to see what they offer — and how you could implement similar optimization functions on your own site.