Services
Web design
Custom WordPress Theme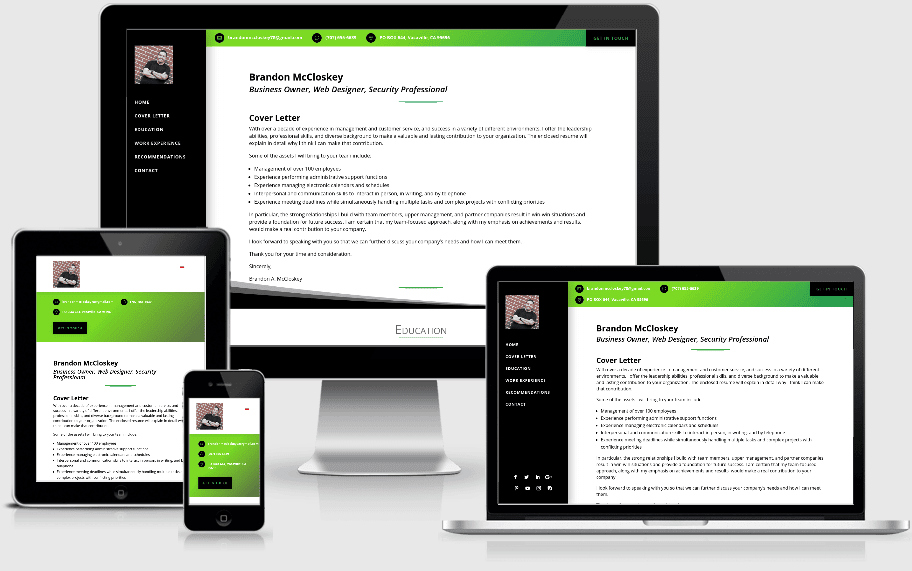 Challenge
I've always had a desire to build a resume website for a client and I figured what better way to attract that type of clientele than to build my own! The challenge was trying to find the right way to display everything so it looked aethethically pleasing and easy to navigate. 
Solution
Utilized an auto-scroll anchor method of navigation where once a menu item is clicked it would auto scroll down to the appropriate section. Also utilized a timeline plugin for the work history.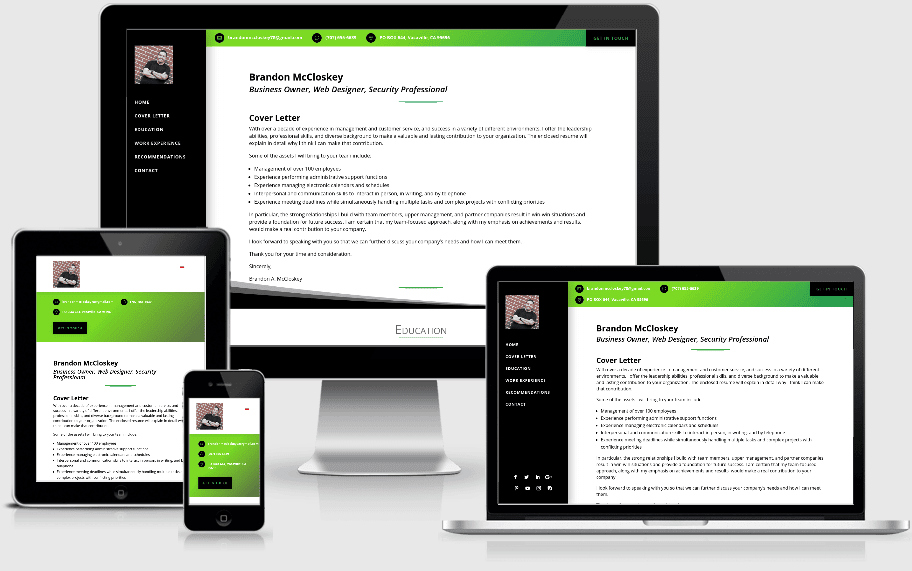 Work History
Brandon McCloskey Resume
With over a decade of experience in management and customer service, and success in a variety of different environments, I offer the leadership abilities, professional skills, and diverse background to make a valuable and lasting contribution to your organization. The enclosed resume will explain in detail why I think I can make that contribution.