Services
Web design
WYSIWYG Web Builder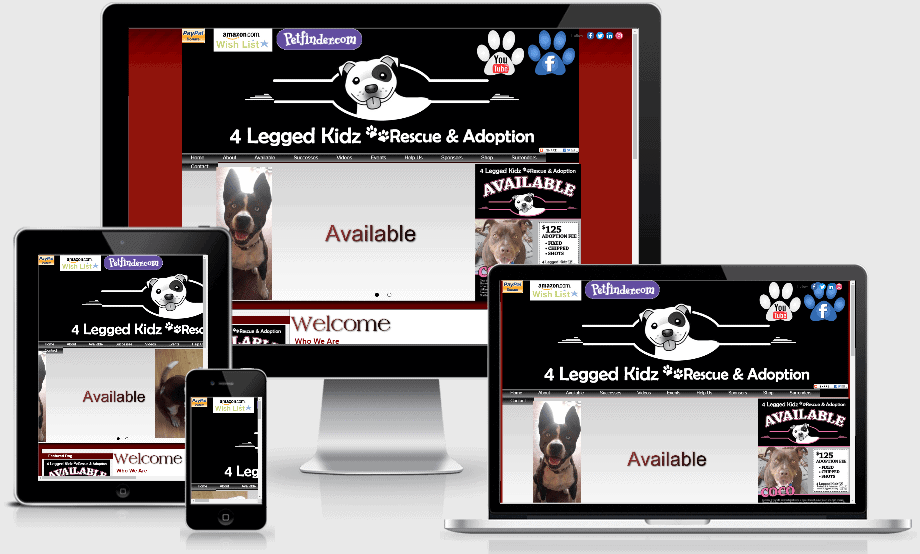 Challenge
Client needed a website for a non-profit dog rescue. Began with a basic template provided by the WYSIWYG Web Builder. Client's site ran from 2013-2014. 
Solution
Made acquaintance with a graphic designer and photographer in order to make the website more aethetically pleasing.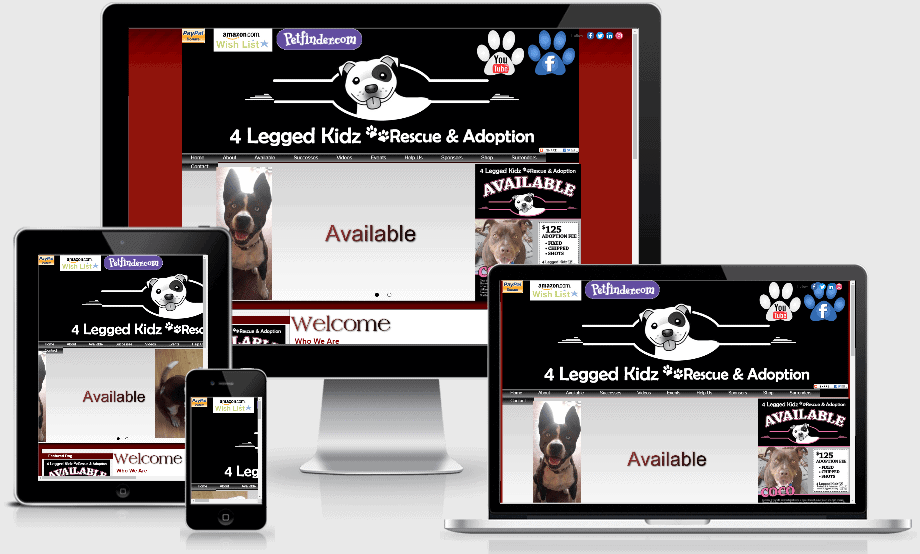 Dog rescue
4 Legged Kidz
While at work in January 2012 I came upon a client that had rescued a female from a backyard breeder. I fell in love imediately, having lost my dog in my divorce our family needed a new companion. February she was able to come home with us and that's when the advneture started.